Dark Nights
Happy 3 year anniversary! With the great amount of support, I was able to release Dark Nights on steam. You can play it now for free there. Link to the page: https://store.steampowered.com/app/2143340/Dark_Nights/
The game was released on itch 3 years ago. For the steam version, I added some new features but these are available on itch as well. The latest version is 1.0:

- 4 new cgs
- redrew 4 cgs
- 4 extra stories
- revamped some soundtracks
- revamped some scenes
For the people who played the itch version, steam will sync your progress if it's on the same device.
IMPORTANT: The DLC soundtrack on steam is NOT the same as on itch. It has no bonus content such as unused soundtrack and links to sources, hence a cheaper price. If you already purchased it on itch, you don't need it on steam.

Last year, I started a campaign on Ko-Fi for 2 additional storylines. These are focused on Roya & Chain. At the time I'm writing this blog post the campaign is 52% funded. I want to thank all supporters for their kindness and encouragement. Reading all the feedback about DN and my work is truly touching. Since the steam release, I decided to extend the campaign to 31st January 2023. It gives new players more time to discover the world of DN.
So far, the first two goals are reached! Which means I'll be working on the art book and one extra route. I plan on creating a poll for whether Chain or Roya. Although, I'm unsure if both get funded before the deadline. You can read more about the campaign here: https://darknights-time.weebly.com/blog/3-year-anniversary-steam-release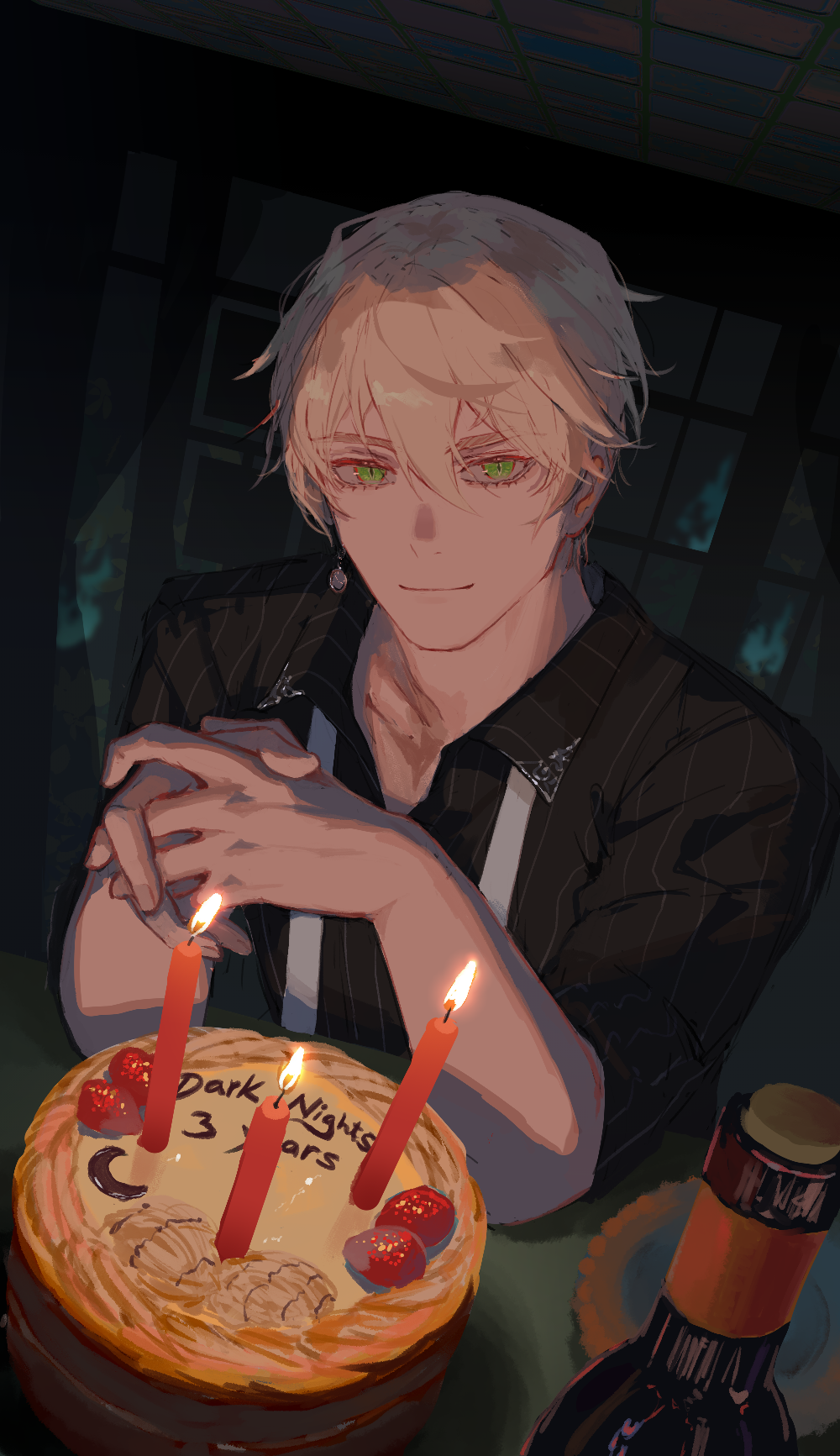 Files
DarkNights-1.0-pc.zip
399 MB
91 days ago
DarkNights-1.0-mac.zip
365 MB
91 days ago
Comments
Log in with itch.io to leave a comment.
😍😍😍 Congratz. This nice, dark otome VN with hot guys, thrilling story and wonderful art deserves more attention 💟
Happy anniversary to Dark Nights!