Dark Nights
Dark Nights anniversary + shop + more content?
---
Happy Halloween! It's been exactly 2 years since Dark Nights got released. Thank you for all the feedback, fan arts and sharing of this game! It's hard to believe that this project started as a little journal on DeviantArt. Even though a lot of time passed, my mind hasn't moved on. I've gotten many requests about whether I will add more storylines of different characters. Another exciting news is the opening of my online shop.
My online store has finally launched with a large collection of prints, charms, stickers and more. Don't miss these Dark Nights merch! Visit the store here: https://pinlin-shop.com/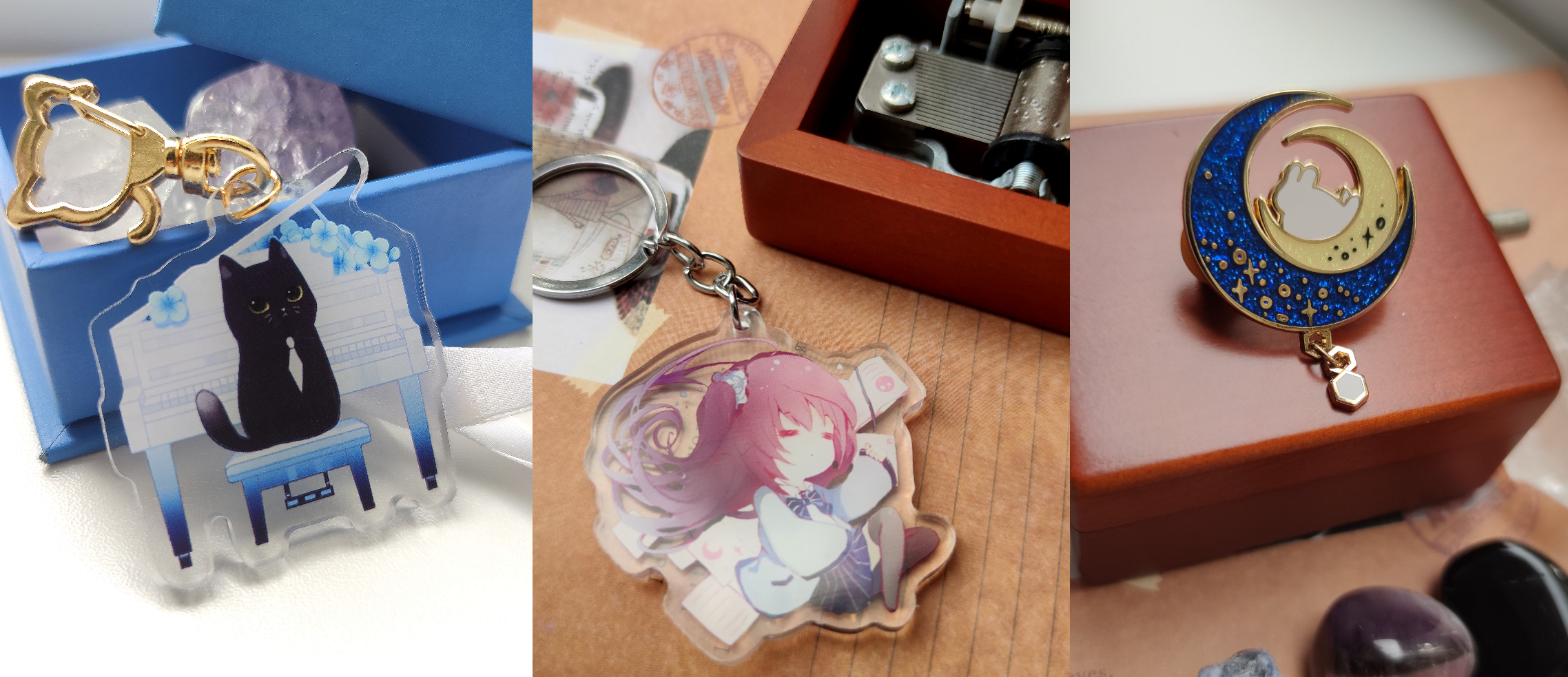 Extra routes?
There are 2 characters whose stories I want to explore further: Roya (left) & Chain (right). Initially, Roya was supposed to be the 5th route but I scrapped it due to workload. Chain is a difficult character to write and may not match well with the MC's personality. Although both are challenging, I'm excited about telling stories from their perspective. If you haven't played the full game yet, you can download it for free on itch.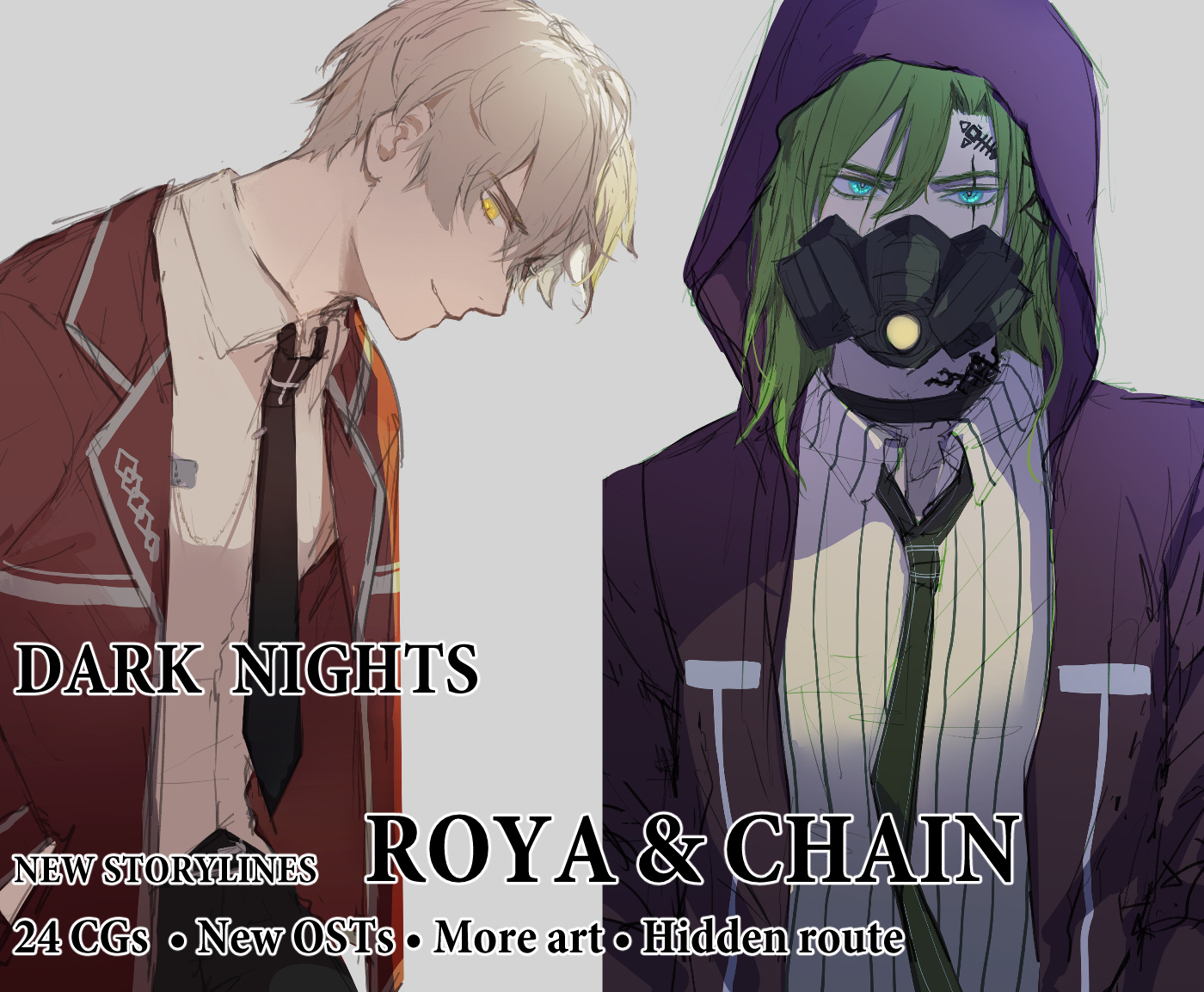 Their stories will take place in the same village, but you'll explore different parts and get to know more about some side characters. For both, the stories & visuals are heavier but won't cross 18+.
I've considered starting a crowdfunding campaign on Ko-Fi with multiple goals. Why Ko-Fi? Since I started working full-time, I'm unable to dedicate a lot of time to personal projects. People recommended Patreon, but my workflow is pretty inconsistent. Keeping up with monthly rewards is difficult and I don't have that many projects ongoing. I feel guilty if people pledge for no particular goal. A Kickstarter project only runs for a short time, but perhaps I'll consider it if this doesn't work out.
I'm unsure how many are interested, so I keep this campaign running until 31st October 2022 (1 year). If there are pledges but no goal has been met, I'll use the funds to create an art book.
Read more about the campaign here: https://darknights-time.weebly.com/blog/2nd-year-anniversary-shop-new-content

Ko-Fi page: https://ko-fi.com/pinlin
Finally, the DLC would be around $3 after the campaign is over and any goal has been met. The artbook around $5 (pdf).
- Any pledgers in this campaign of $3+ will receive the DLC (if any goal is met) when it's done.
- Pledgers of $5 and above will receive both DLC (if any goal has been met) & Artbook via e-mail when they're produced. Please let me know if you like the DLC/Artbook if you pledge via Ko-Fi or somewhere else. For other questions, feel free to e-mail me at: darknights.time@gmail.com

If you are interested, but cannot pledge, sharing is greatly appreciated Thank you so much for the support on this project!

Warm regards,
Pinlin